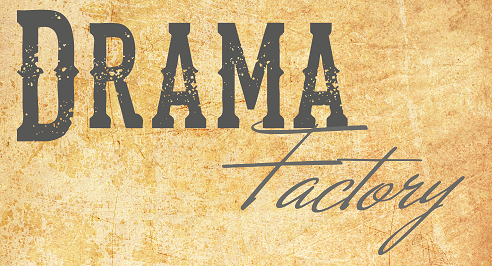 The Drama Factory
The Drama Factory is the brainchild of Sue Diepeveen who has brought a much needed independent theatre venue to Somerset West / Strand.
The Drama Factory manages to put on an impressive programme of independent original South African drama, physical theatre, cabaret and even a few big-name stand-up comedy acts. There's a peppering of crowd-pleasing revues - Sue brilliantly manages the delicate balance between edgy new work from recent graduates and the bums-on-seats brigade.
The Drama Factory is in a semi-industrial office park off the much-loathed N2 strip that runs between Somerset West and Strand. Just past where you can buy cellphone chargers, feather-dusters and novelty inflatables. You would think the location might be off-putting but you underestimate how much ample, safe parking is valued by South African audiences! Inside the venue you'd never guess you were right next door to the factory that makes the Amarula bottle braids, with an inviting front-of-house setup, aircon and raked seating so that every seat is the best in the house. And you're welcome to bring your own drinks.
We implemented Master Penny for The Drama Factory to take online bookings with integration to their existing Wordpress website. We integrated with Payfast for online settlement and The Drama Factory make good use of the newsletter function which automatically compiles listings of upcoming shows. Also in daily use is the automated feedback request function which is the best way of getting honest real reviews, since they're from the people who bought the tickets.
Producers are able to check their bookings at any time. On the sad occassion when a show needs to be cancelled there is an automated cancellation process which SMSes and emails all bookings and manages the process of issuing refunds. Show planning is handled with the aid of our artist application workflow. Press releases and post-show feedback requests help manage audience communication from beginning to end. These and other back office functions in Master Penny help Sue and her part-time helpers do the admin and accounting for the theatre with an efficiency essential to running a passion project such as this.
Visit The Drama Factory and book for something if you're in the area!