Edward van Kuik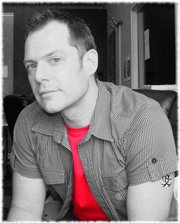 Edward van Kuik completed his Bachelor of Science majoring in Computer Science from University of Cape Town, South Africa in 1996. After university he worked at the Energy and Development Research Centre designing applications to optimise engineering design problems using genetic algorithms. In 1998, Edward started working for De Beers Marine as a Software Engineer in the Mineral Resources Unit working on mostly seismic-related systems in C++. In 2001, he started his own Company, Nitric Industries, (the one you're reading about now) and has been looking a little stressed ever since. Edward van Kuik is hung-up on open standards and open source technologies and is delighted to be able to spend most of his time writing Python. He's also co-founder of the fabulous Alexander Bar, Café & Theatre.
Nicholas Spagnoletti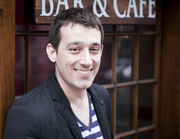 Nicholas graduated from UCT with a humanities degree in 2000. While studying he worked for his father's sofware business and began his PHP career by doing the company website. He gained more experience as a web developer at the .com era sports website Sportal before joining Edward full-time at Nitric in 2001. Since then he has worked on hundreds of projects of all sizes. The bulk of work has been in designing and implementing business operations systems for other small-to-medium enterprises. He is also a playwright – most well known for his play London Road for which he won some awards like the Olive Schreiner prize. Nicholas made the switch to Python sometime around 2009 and hasn't looked back. He's also co-founder of the fabulous Alexander Bar, Café & Theatre.